This week Class 1 went on a trip to Hardwick Park. They had an amazing time! In the morning they listened to a story all about Bog Baby then got to go pond dipping to see if they could find a bog baby. They didn't find one but found so many other pond creatures! After that they went on a hunt to find bog baby, following his blue 'sneezes'. When they finally found bog baby they got to make their very own using clay and natural objects, they were brilliant!
In the afternoon they went on a sensory trail and drew the things they could see, hear, smell and feel. Then they went on a walk, collecting natural resources to make their own collage. Finally they used paper, string and ribbons to decorate a tree. A wonderful day!
Class 1 have had lots of fun in their new role play area. Dressing as pirates and hunting for treasure.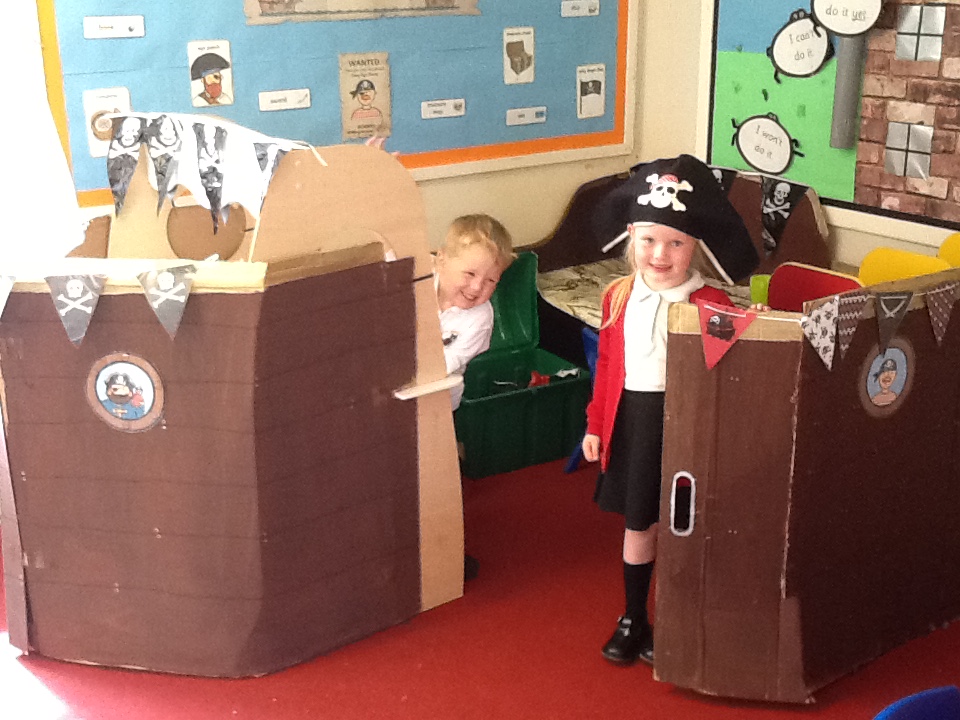 In Class 1 this week we have been learning all about measuring. We received a letter from the giants asking us to measure their footprints. we found out which one was the longest and then worked out which would be the tallest giant. We've also explored tape measures in pairs measuring lots of items around our classroom.