We have been making artwork in the style of Jackson Pollock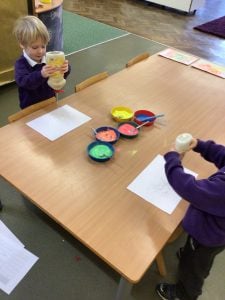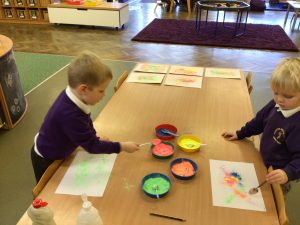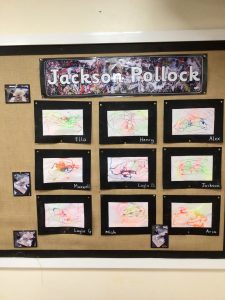 We have also been painting like Piet Mondrian, using squares and rectangles.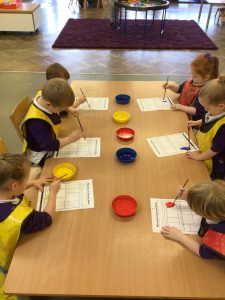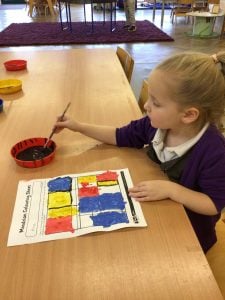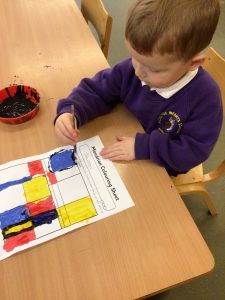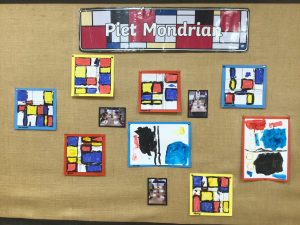 We enjoyed Pudsey Bear day and all came to Nursery wearing 'What makes us happy'.
We played hide and seek, trying to find where Pudsey was hiding in the classroom.
We also coloured in and made masks and decorated Pudsey's face with pom poms using tweezers.